Hey Pandas! I just wanted to touch base as the website has definitely been quieter lately. We are currently testing out using discord for all our communication needs. This will centralize everything in to one area while giving you guys a streamline to talk to anyone in the guild. Before you just hop in, check the guild info for the link. We request that you join the Lobby so that we can set up your rights. Channels that can be used by you AND friends outside the guild include the Lobby, PVP channels, and other games! You should be able to set up invite links to get them in to do some work in WoW. If you have questions, please do not hesitate to ask. We are still working through the kinks as well.
Other than that, I did want to say welcome to a lot of new faces recently. I'm excited to get to know you better and see you at our community runs. Don't forget that Drink has been running open invite guild runs for the current raids. We decided this time around to set some minimum requirements to join, but I think you will find they are far more lenient than those crazy CE achievement groups in LFG. This is your way to check out the raids and get some gear! We always run personal loot and encourage sharing with your guildies if you don't need it. If you are interested in this run, please message Drinkinmycup!
I do want to throw out there that mythic key runs benefit all. Don't hesistate to seek out those keys being linked in chat. I have fun running stuff with you all.
With that Pandas, I'm signing out. I am still checking the site, our teamspeak is still running, and if you need us, we are accessible!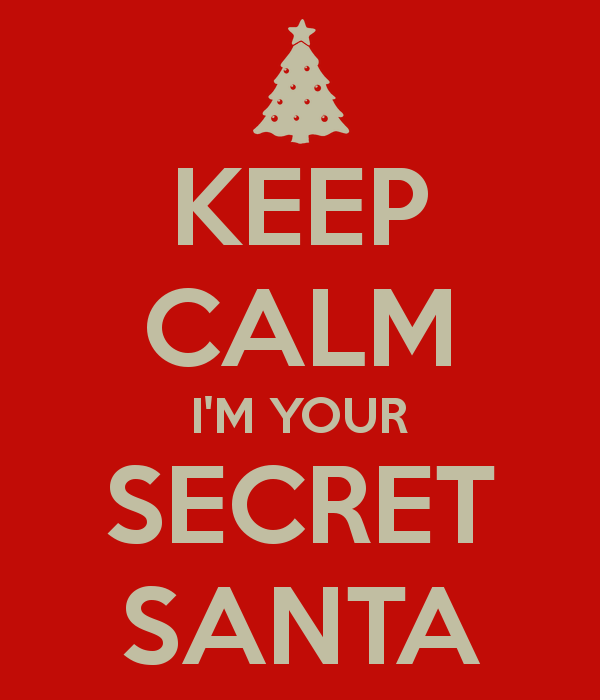 Good morning Pandas! It is that time again!! Each year we do a guild gift exchange which has become more and more popular! This year I will be taking back the role as Santa. So, without further adieu, here is how it works and the specific rules to follow for the event!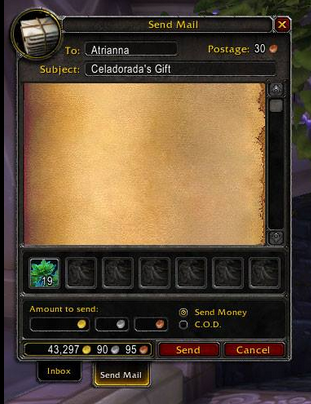 Players that want to participate must be signed up to the guild event on the calendar. You can find this event on December 5th!
Names will be handed out on December 10th to each person participating.
Gold cap this year will be 10,000 (You do not have to spend that, and you can spend more. Gold cap is to make sure that no one feels obligated to go crazy)
Gifts must be mailed in-game to Atrianna by December 19th. These must be unwrapped with the title of the mail stating who your recipient was. This helps keep it organized and makes sure Santa delivers the right present! (pictured above)
If you sign-up and you do not turn in a gift, your person doesn't get a gift. We will remove you from the pool. Please make sure you follow through if you participate so that people aren't missing out.
Some special notes:
If you aren't sure what to get them, take a look at their armory. A lot of gifts might be something you can craft for an alt of theirs, pets they don't have, mounts you can craft. You might not even have to spend any money! You can see what achievements they have and get an idea of what they like. Maybe they haven't upgraded that next level on crafted gear and could use an obliterum! Maybe they are a raider and need a stack of flasks or pots! These are great gift ideas. If you are having trouble thinking of a gift, just ask.
Because of the increase in participation and the mail limit, Santa is going to recruit Santa's helper to help send out the mail. These go out on the 24th, so you have the gift on the 25th! It's no fun to hit mail limit and not be able to get all your gifts out.
Santa will wrap your item (if it can be wrapped) for you. This is to make sure gifts don't get mixed up in the process. Gold or consumables cannot be wrapped, but that's ok too. The event is mostly about the spirit of giving. Even if you don't celebrate Christmas, we are celebrating another year as a guild and our friendship.
Good morning Pandas and welcome to another week. It's been awhile since I updated the news and I have to get my Trials of Valor homework done, so I thought why not, let's combine the two. Before I dive into it, I wanted to throw a few things out there.
First, a big congrats as the raid team works through mythic Emerald Nightmare! Keep up the great work guys! You dropped those dragons pretty fast! We have some screen shots going up in the forums, but just to share the Ursoc one: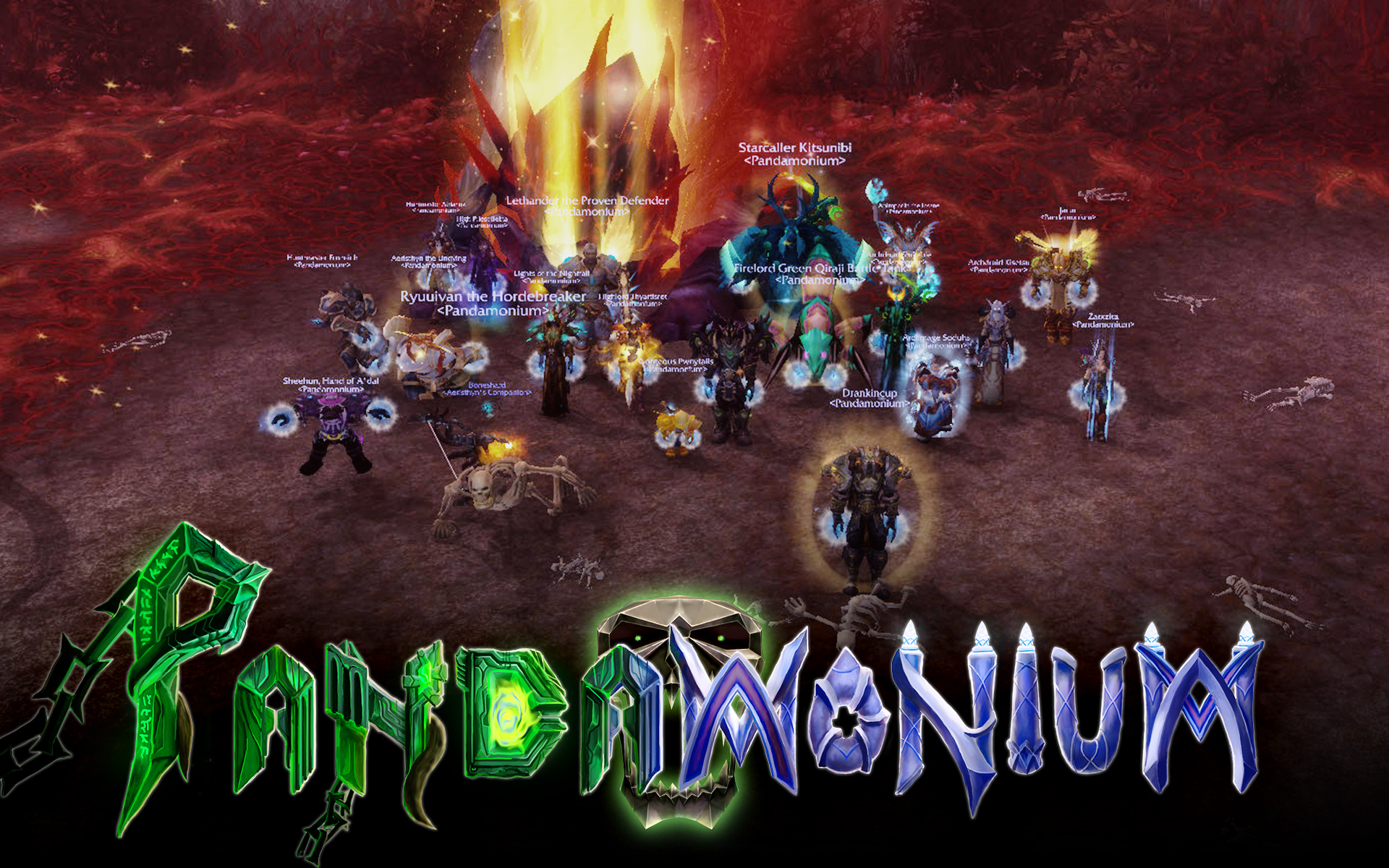 Don't mind the skeletons, we just decorated for Halloween!
Next up, the Wednesday run for the guild has graduated to Heroics! Great job this past week on your first week in there. 4/7, conquering a difficult spider boss for a "pug" group. Keep working on your gear everyone. I hate telling people no when they want to come. The great news is the normal runs were very successful. I hope that those who attended enjoyed the raid and got to experience it with your guild instead of crappy LFR!
Lastly, if you have a lot of Blood of Sargeras and want to help out, the guild is always looking for herbs! 20 bloods = 1 stack of herb (minus starlight rose). Thank you so much to those that have helped out so far. Special thank yous to Drankincup, Smoken, and Amaranthia for your large herb donations. A big special thank you to Celadorada for making sure the gbank is never wanting. And many thanks for those of you that have helped pitch in recently when the call for help when out.
Ok so let's talk Trials of Valor reaching our doorstep tomorrow! This raid is a 3 boss raid where we face Odyn once again, Helya's puppy Guarm, and Helya herself. I find that Odyn's fight will trigger those of us that already hate Halls of Valor. I was going to do a write up of the bosses, but thank goodness FatbossTV did raid testing of the instance! So now I can just point you guys to some videos so you can check them out as well. To get an idea of the fights, I always like Fatboss. They talk a lot, but they get some good angles and show them a few times so you can really see how a mechanic is going to happen.
Odyn:
Guarm:
Helya:
Just remember that these are on the PTR and were tested just before Emerald Nightmare went live. Sadly, Fatboss didn't get to phase 3 on Helya, so that wasn't in their video, but let's be honest here, that's pretty promising that the boss will have a nice difficult level. It's nice to smash a boss here and there, but it's also nice for a challenge. If you like the raiding atmosphere, I recommend doing some homework and working on your character!
I do want to stress that although I love running things with the guild and want all to come, it is not acceptable to not do your own share. That's not how raids work. This is not LFR. I was disappointed that this seems to happen each week with players that are unaware of the mechanics, not listening to instructions, or just not there during the fight. We all can't be ninja like Hiyun. This is a raid setting with a raid leader and a team of people from the guild. If you can't do what is required (which is quite lenient for this run in particular), I recommend checking out the raid in LFR.
Well Pandas, that wraps up a small summary from me on the new raid Tuesday and some special thank yous. I hope that you all have a wonderful week and I look forward to slaying some more dragons with you! As always, stay awesome.